Man's best friend also deserves some extra love and care during Christmas. How about organic dog treats, a new dog harness made of finest leather or why not a red bow tie in soft velvet for your four-legged friend? Denjo's editor lists ten favourite Christmas gifts to pamper your (or someone else's) dog with at Christmas.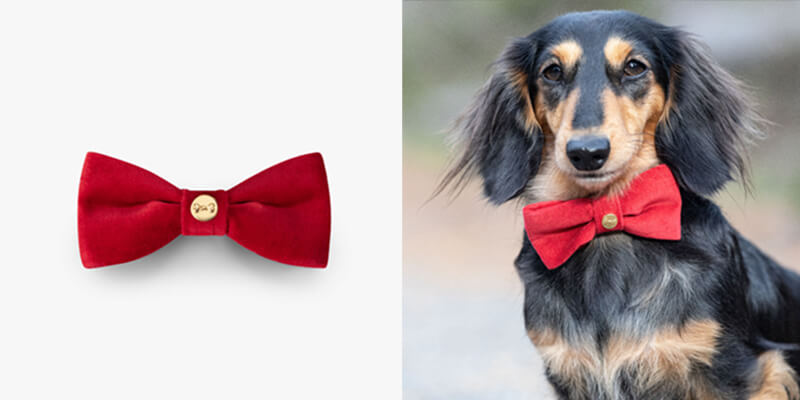 1. Red Velvet Bow Tie from Denjo – 299 SEK
Give your dog a Christmas outfit with a red soft velvet bow tie that easily can be attached to any collar.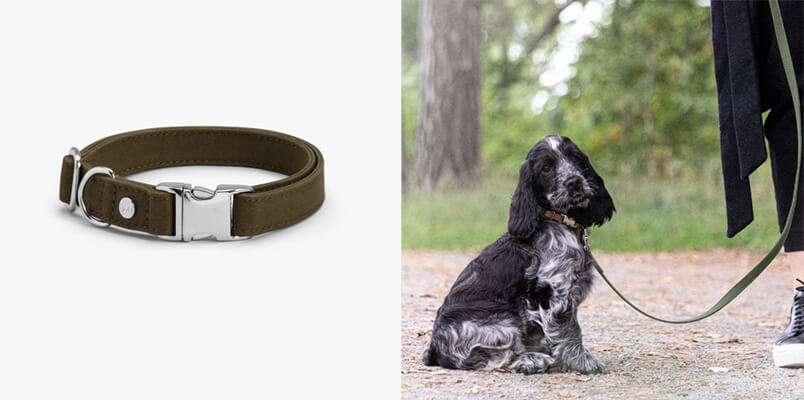 2. Signature go collar and leash from Denjo – Collar from 299 SEK. Leash from 399 SEK
The Christmas present that both the dog owner and the dog will love! Signature Go is collar and leash that is suitable for all dogs, form puppy to adult. The stylish and durable dog collar and leash are made of waxed cotton and high quality buckles of aluminium and the collar can be adjusted generously in circumference. Available in several colors and sizes.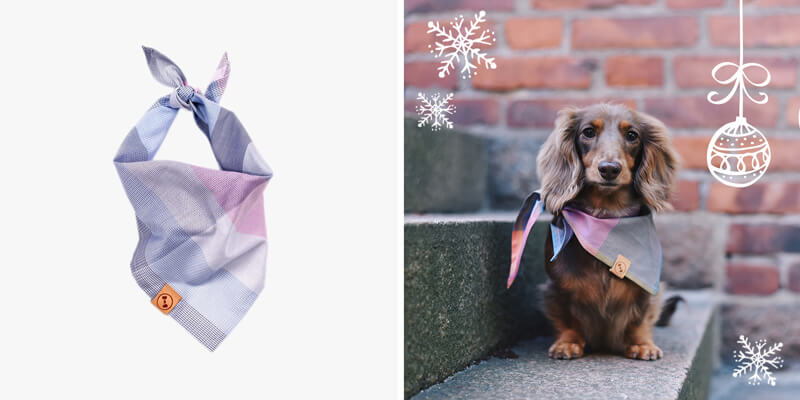 3. Dog Scarf from Denjo x Eton – price from 199 SEK
Denjo x Eton Scarves are made from leftover fabrics from Eton Shirts. They sure put some extra color to your everyday dog life and thus suits for both regular walks and celebrations!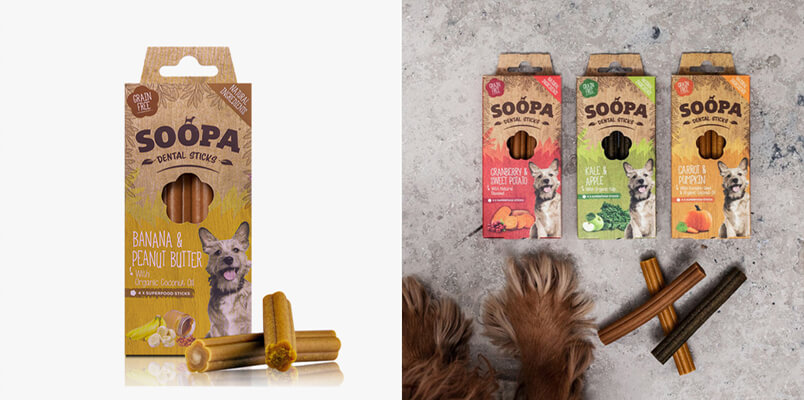 4. Dental sticks from Soopa – 59 SEK
We can almost promise this will be the favourite dog gift of all! Vegan chewing sticks made from natural ingredients. Also boosted with vitamins and minerals as well as health benefits! One package contains 4 chewing sticks and is available in several different flavors.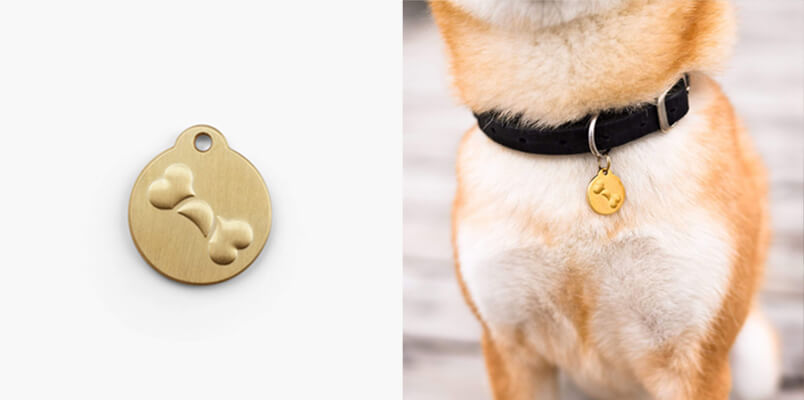 5. Denjo Dogs Brass Name Tag – price from 299 SEK
Let your dog proudly show his/hers name by wearing this beautiful name tag in brass. On the back of the tag we'll engrave your dog's name and (if you want to) your phone number. Fun fact: The name tag is made in the same production as the Swedish Nobel Medals!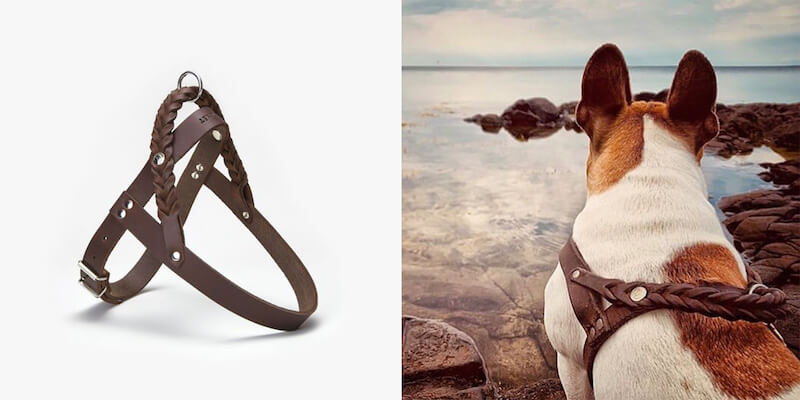 6. Dog Harness Brown Leather from Cloud7 – price from 949 SEK
Maybe the Central Park dog harness will be one of the favorites Christmas presents this year? No wonder, it is both stylish and functional! The dog harness is made of durable and soft leather with a natural waxed surface. The harness also has hand-braided details and buckles in stainless steel. Available in several colors and sizes.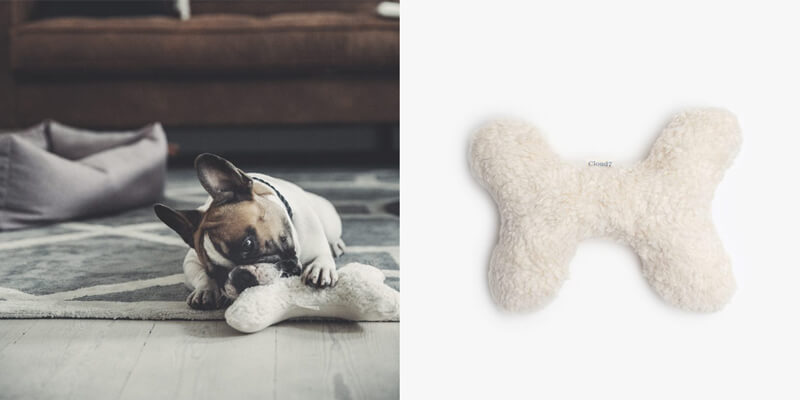 7. Organic Toy Bone from Cloud7 – price from 139 SEK
Will this be your dog's new favourite toy bone? Probably. It's super fluffy and soft, made from an organic cotton plush and inside the bone there's a fun squeaker. Happy Play Time!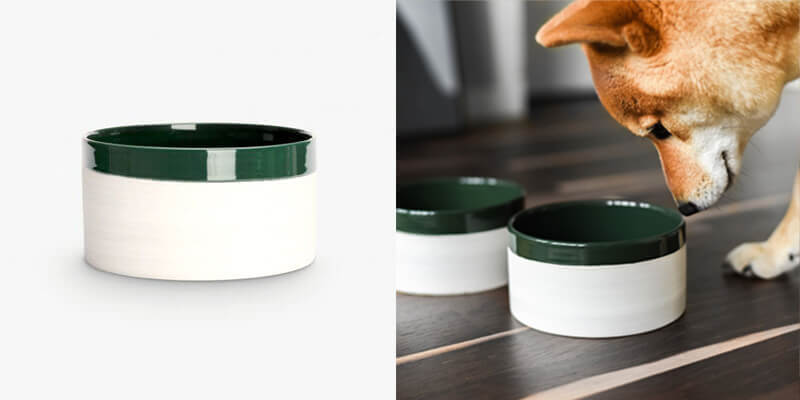 8. Dog Bowl in stoneware from Mateus x Denjo – from 399 SEK
The perfect gift for the dog owner who also loves home interior design. Mateus x Denjo dog bowls combine Scandinavian Design with traditional Portuguese handicraft.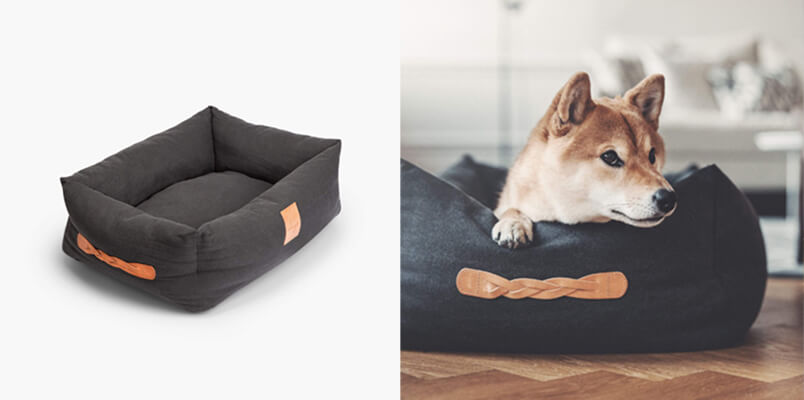 9. Cozy Dog Bed with leather details – From 1299 SEK
Spoil your furry friend with a large and soft package at Christmas Eve! The Classic Nest dog bed has soft side bolsters that your dog can rest his head up on. The dog bed is made of durable cotton canvas and has braided leather details on the short sides.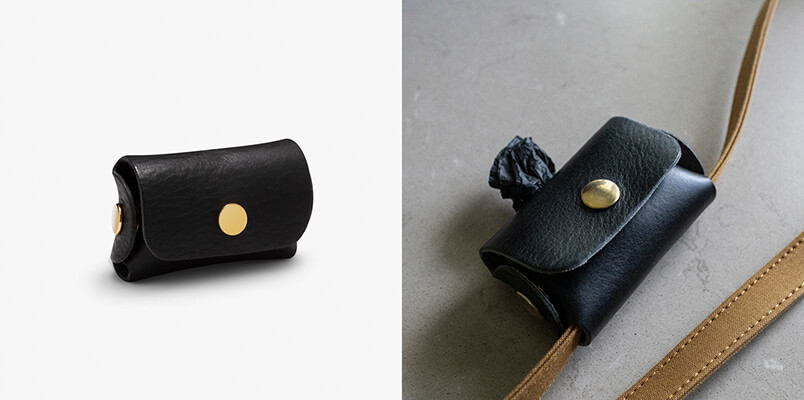 10. Doggy-do-bag in leather – 299 SEK
The doggy-do-bag is a smart yet stylish dog leash accessory. Forget about those awkward moments when you realize you've forgotten poop bags. With this bag you're always ready for your dog's number two!